In this section of the the website, I will post highly opinionated and sometimes even factual articles about the current goings on in the worlds game (Football/Soccer). These articles could range from team/league reviews, to insights into tactics/positions. Most of them will be on the shorter side, and something you could easily read on a bus ride, or while taking care of your morning business. While not discouraged, the main point of these articles is not intelligent discussion, but rather casual enlightenment and enjoyment. If you learn something, cool. If you didn't learn something but still respect my opinion, cool. If you want to discuss with me why you think i'm wrong, cool (I'll respond rather quickly). If you want to insinuate that I lack in the intelligence department, cool (will probably prevent you from ever making a comment again).

The primary thing that I seek from these articles is the enjoyment of writing them, and giving you the enjoyment of consuming them.
Powered by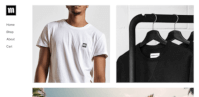 Create your own unique website with customizable templates.